Sunset Red showed breeding to Raging Bull means breeding for sizzling speed with a scintillating win at Cambridge.
The 5yr-old daughter of Macca Lodge's newest siring recruit and Presidential Ball mare, Sweet Shelby, stopped the clock in a spectacular 2-41.4 time for 2200m when powering to victory for trainer Graeme Rogerson and driver Dylan Ferguson.
Sunset Red did not have everything her own win in her clock-smashing win.
Ferguson had to drag the mare towards the back of the field from her wide front row draw.
Sunset Red then came four wide around the home turn before powering to an impressive victory.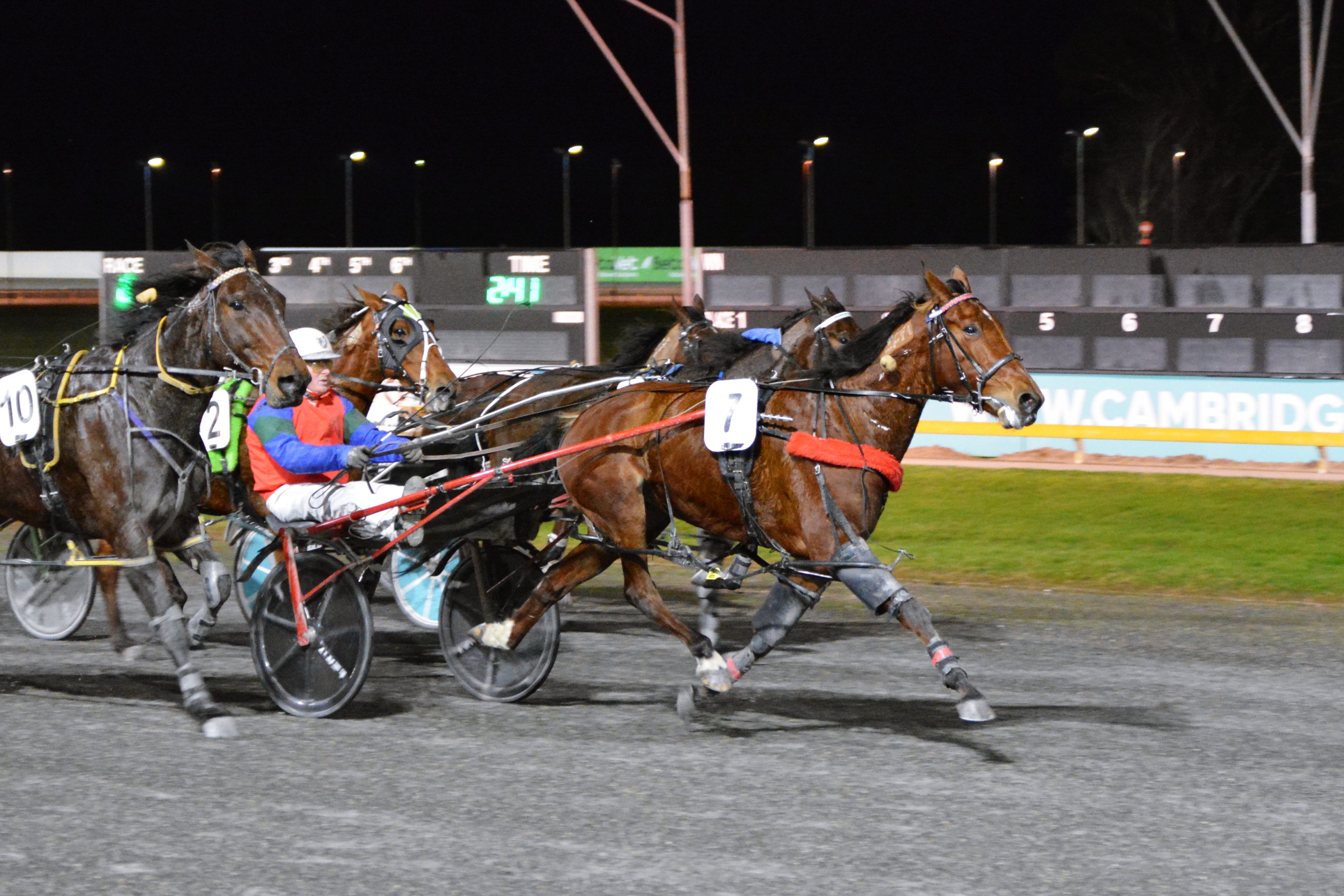 The mare looks to have a bright future in the North Island going on her form since joining Rogerson's barn.
Wednesday night's victory was Sunset Red's second win in five starts in the north.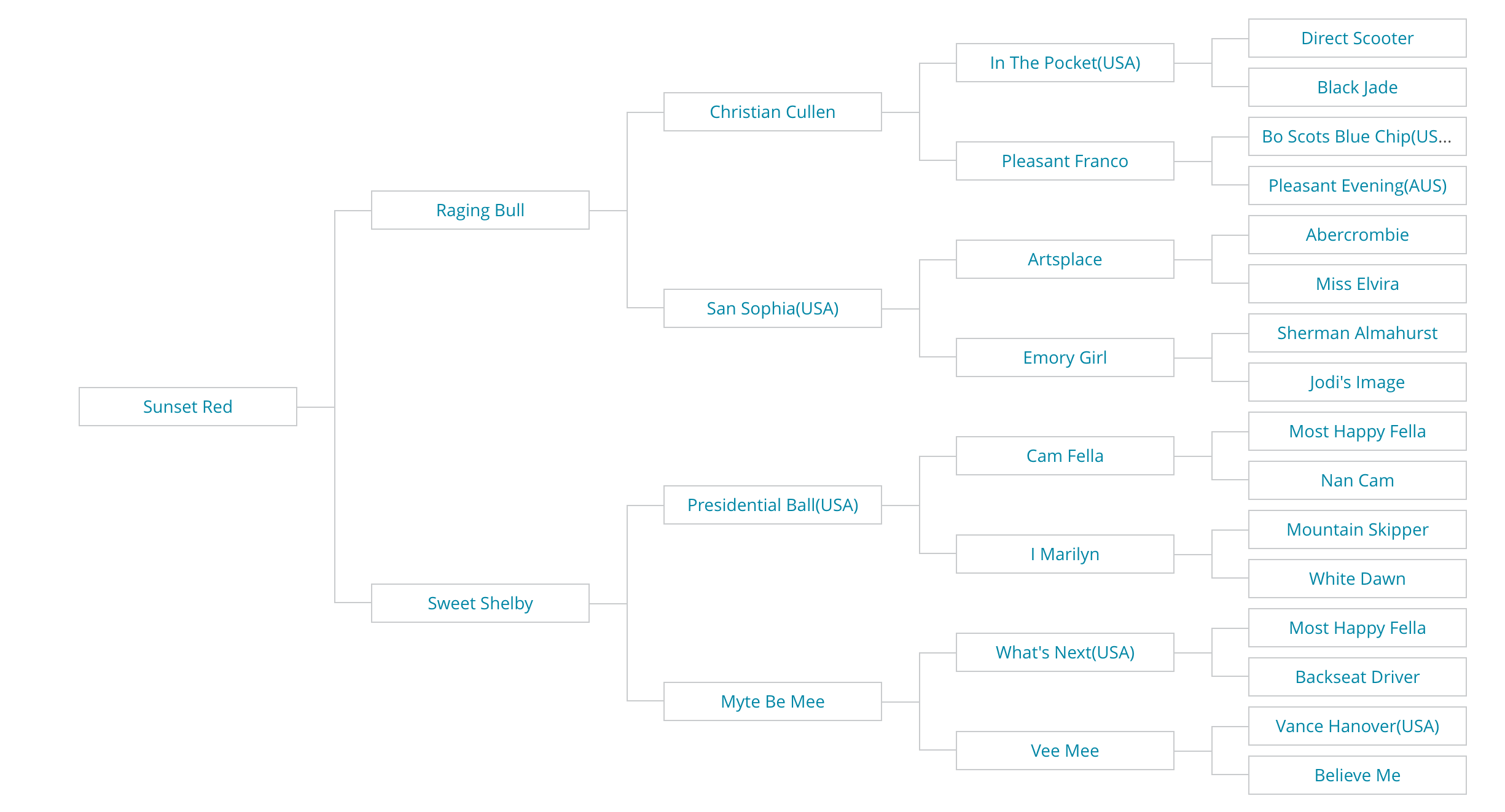 Sunset Red shows Raging Bull's ability to cross well with Cam Fella line mares.
The 5yr-old has a 3×3 double up of Most Happy Fella on the dam's side of her pedigree.