Macca Lodge enjoyed their biggest success as breeders when Balcatherine powered away from her rivals to win the Group 1 Westral Mares Classic at Gloucester Park on Friday night.
Roars were set off at the Wendonside stud when commentator Richie Bell declared the four-year-old had "bolted in" to hand Brent, Sheree and Caine McIntyre their first group 1 breeding victory.
"It was a huge thrill," Brent McIntyre said.
"To see her go on and win a race like that is so pleasing."
"And she did it the hard way, too."
"She is in the right barn over there, we are really pleased for her owners."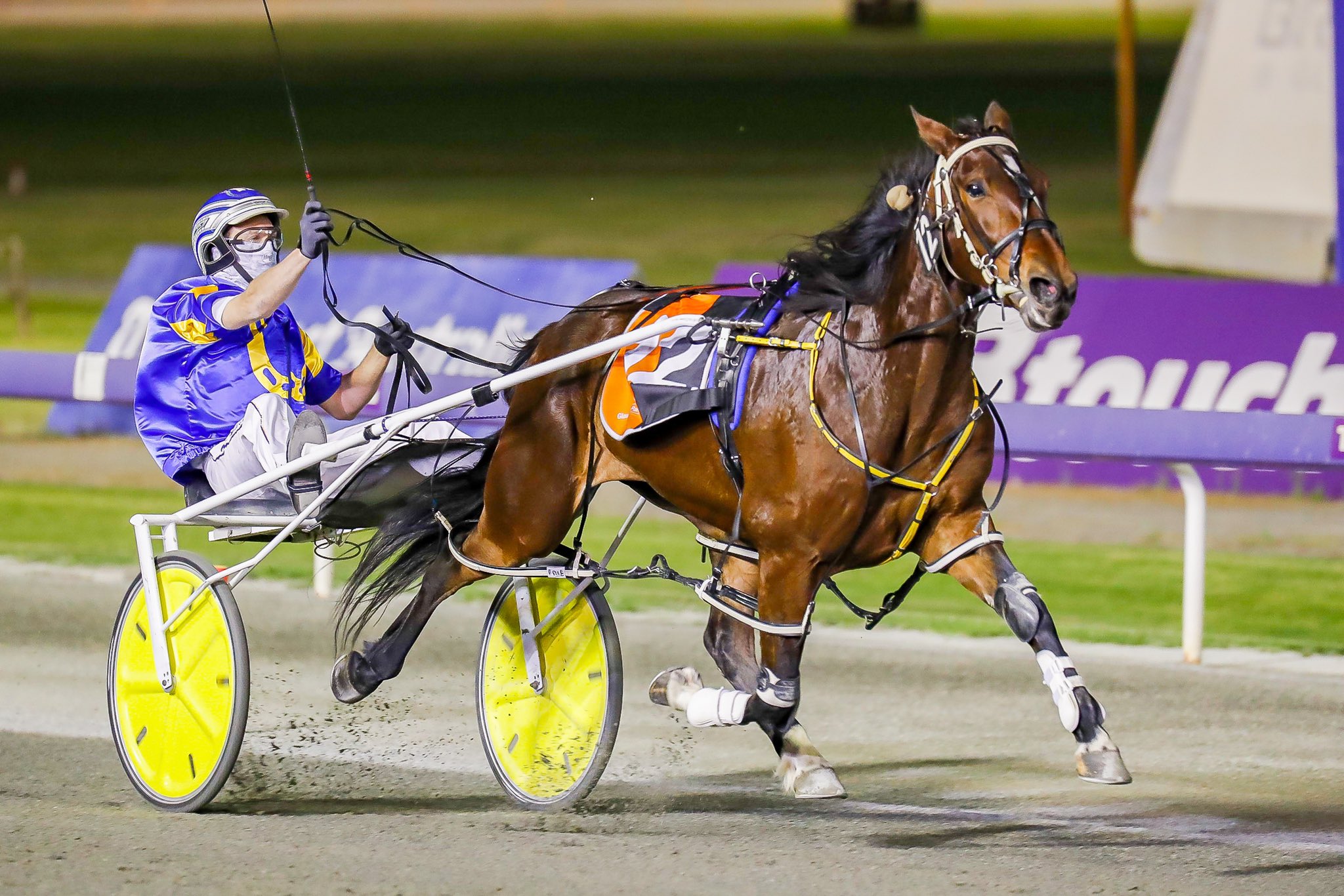 In the hands of Gary Hall Jnr, Balcatherine was left third last from her second-row draw just after the start of the 2535m feature.
Hall Jnr then sent the four-year-old forward in the middle stages to sit parked.
From there, Balcatherine handed her rivals an absolute thrashing, winning by more than five metres in a scintillating 1:56:8 mile rate.
Bred, educated and trained at Macca Lodge, Balcatherine was sold to clients of Gary Hall Snr after showing immense promise as a three-year-old, winning two of just two starts in New Zealand.
For the McIntyres, it has been a thrill to watch the mare go on to fulfill her potential.
"She was a lovely horse from day one, a real natural," Brent said.
"She was a beautiful pacer and always showed us a lot."
"She was a lightly framed horse, so we took our time with her and let her mature."
"She did everything on natural ability, we never screwed her down at any stage."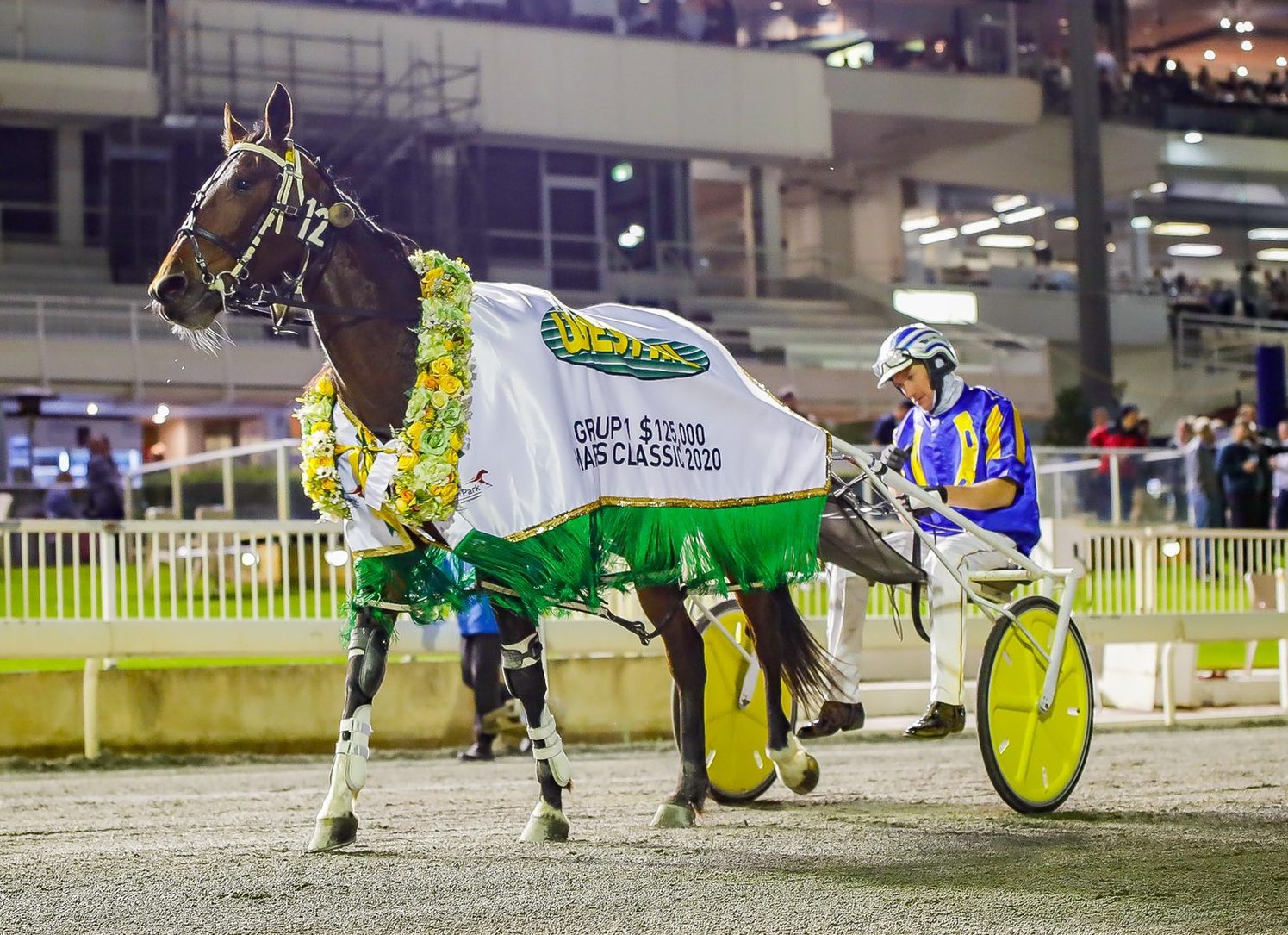 After cruising to victory in her two Southland starts the inevitable happened and Australian buyers came calling.
Jonny Turner negotiated a deal with the McIntyres to send Balcatherine to Perth through bloodstock agent Garrick Knight.
Knight and Western Australian owner Steve Chapman and his family had already enjoyed group 1 success together with My Hard Copy.
Balcatherine's victory on Friday night bagged them another top-class victory and continued their good relationship.
Balcatherine was huge tonight and has made her bid for a call up to the big leagues and the #WAPacingCup with a strong performance in the Westral Mares Classic at Gr.1 level…#WAHarness pic.twitter.com/nW1am4B6Tn

— RWWA Harness (@RWWA_Harness) November 27, 2020
Balcatherine's win handed the McIntyres their first group 1 breeding win 12 years after they took over Macca Lodge, then known as Jaccka Lodge in 2008.
By American Ideal mare from Holmes Hanover mare, Touche Franco, the story behind Balcatherine's group 1 success starts immediately after the McIntyres came to Wendonside.
"When we first got up here Bob McArdle was selling a few mares and we bought her off him," Brent said.
"She was a tricky one to get in foal, she slipped a couple of foals and had a beautiful Panspacificflight foal die."
"And she also missed getting in foal a couple of times."
"But the foals we got out of her were really nice and they have all done a great job."
Royal Mattjesty gelding Levi Jade was the first foal Macca Lodge took from the mare.
He won 11 times and placed on a massive 37 after having eight starts in New Zealand for the McIntyres.
Panspacificflight filly Glenisla came next.
She was good enough to start in the Delightful Lady Classic as a two-year-old, before also being sold to Australia after having just three starts from Tony Herlihy's stable.
Glenisla won 19 races across the Tasman and placed on 17 occasions.
With so much success in Australia, it is appropriate that the late Touche Franco's final and best-performing foal is named after a place significant to the McIntyre family.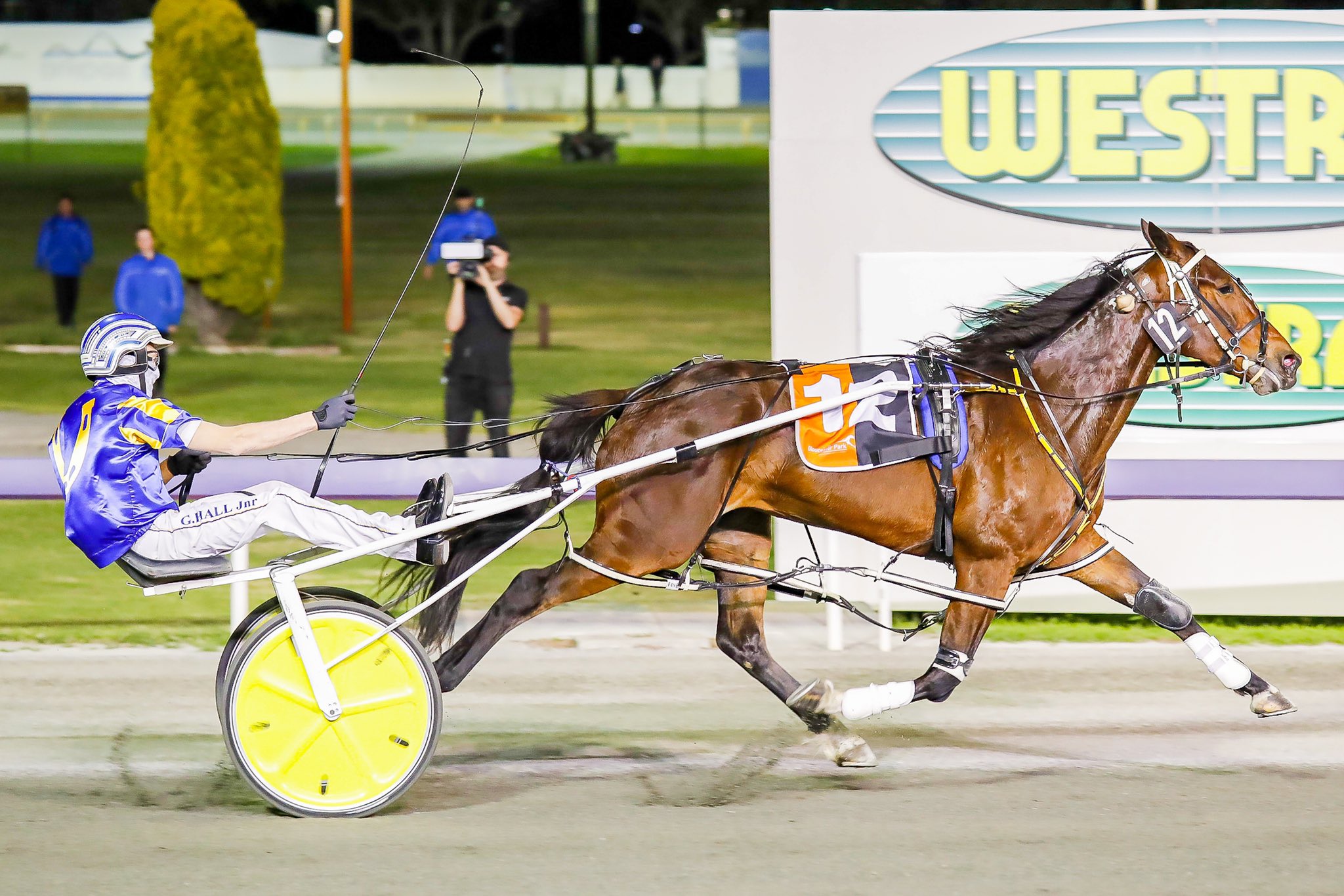 Balcatherine is named after Balcatherine Station in the far southwest of New South Wales.
The farm is owned by Sheree's sister and brother in-law Ana and Tony Smith.
The Smiths watched on from Balcatherine Station on Friday night as Balcatherine put their farm's name up in harness racing's brightest lights with her brilliant group 1 performance.